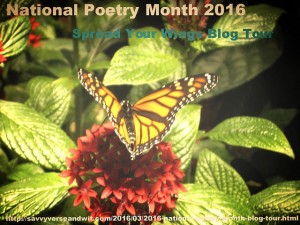 As we continue to celebrate National Poetry Month, I hope to highlight some new poets for you, as well as bring you reviews, interviews, and activities. Today's book spotlight is for a collection of inspirational poetry written by Ebony Archer. Her poem, "Gotta Believe in Me", was also transformed into song, which has a pop beat and could be the next big hit.
Take a listen:
As you can hear, she's got a great voice and some spunk. Click for her current list of tour dates.
The Sound of Belief is an inspirational poetry book written by Ebony Archer in order to empower the reader to activate their belief.
Buy the book: Amazon Barnes & Noble
Put it on your shelf at GoodReads.
About the Poet:
Since the early age of four, she started singing in her church where her gift was discovered. In 2000, Ebony joined Walt Whitman and the Soul Children of Chicago at the age of eight. With this group, Ebony has sung in front of audiences of ranging numbers and has shared the stage with many famous names in the industry such as Yolanda Adams, R. Kelly, Celine Dion, Nick Carter, and the list continues.
In 2001, Ebony Archer was featured in R. Kelly's video, The World's Greatest. In 2012, Ebony was the runner up in the national anthem competition for Black Girls Run with over 40,000 votes. Through the musical experiences, vocal training, and learning how to have great stage presence; it has molded Ebony into a gifted singer and because of her inspiring voice, she is now known as the Inspirer".
Connect with the author:   Website   Twitter   Facebook   Instagram   Soundcloud
Giveaway: Win 1 ebook copy of the Sound of Belief (open internationally)