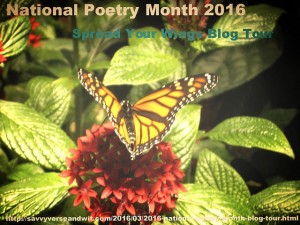 Source: Mayapple Press
Paperback, 100 pgs.
I am an Amazon Affiliate
Mendeleev's Mandala by Jessica Goodfellow is broken down into five sections, mixing in elements of mathematics, science, and various poetic styles.  Dmitri Mendeleev is considered the father of the periodic table, and like Mendeleev, Goodfellow carefully crafts each poem with a larger picture in mind, and in these poems, she strives to capture all the necessary elements for her own mandala to create a microcosm of her own struggles.

In part one, she lays down the foundation, uncovering hidden truths in a variety of stories from Iphigenia and Isaac to theories of gravity and continental drift. Each are treated similarly in that they are picked apart for their weaknesses, but also used to demonstrate the categorization and delineation that continues to occur now, as humans seek to understand the unknown.  Like in "Imagine No Apples," the apples fall from the tree but never too far from the Omega, which in many ways is the end.  Even as we begin, we are never far from our ending, and the circle continues in a loop.  What would happen if there were no apples — no alpha, no beginning?  Would there be an omega?
"of what use is this thirst for things
resembling other things, this endless trying
to wring milk from a two-headed cow." (pg. 26, "Burning Aunt Hisako")
Humanity has a hard time reconciling reason with the unknown; and in many ways, we presume that because we reason that everything is knowable. This is not the case.  Section two of the collection is a rumination on time — time as it passes and our place in it.  It is the strongest part of the collection in terms of cohesion.  We want to be the candle flame, but we are more like the melting wax, the narrator notes in "In Praise of the Candle Clock."  And as the narration continues regarding the development of the clock to its modern form, so too does its function and our perception of time.  Goodfellow has beautifully rendered this transformation from the shape-poem "Ode to the Hourglass" to "The Invention of the Clock Face."  But most heart-wrenching is "Three Views of Mars" where perception is broken down by one who can see, one whose field of vision has narrowed considerably, and to one who is innocent and just beginning to see the world.
Mendeleev's Mandala by Jessica Goodfellow is a look beyond the world of facts and science into the world of emotion, spirituality, faith, and more.  These poems remind us that even as we reason, we can view things completely wrong.  The mandala is larger than any one of us, but we all have roles to play, and we should do so to the best of our abilities, even if it all does seem rather random.
RATING: Quatrain
About the Poet:
Jessica Goodfellow grew up in the suburbs of Philadelphia, Pennsylvania, but has spent the last twenty years in California, Florida, and Japan. She received an MS degree from the California Institute of Technology and an MA in linguistics from the University of New England. Her first book of poetry, The Insomniac's Weather Report (three candles press), won the Three Candles Press First Book Prize, and was reissued by Isobar Press in 2014. Her new book Mendeleev's Mandala is available from Mayapple Press (2015). She is also the author of a poetry chapbook, A Pilgrim's Guide to Chaos in the Heartland (Concerete Wolf, 2006), winner of the Concrete Wolf Chapbook Competition. Her work has appeared in the anthology Best New Poets 2006, on the website Verse Daily, and has been featured by Garrison Keillor on NPR"s "The Writer's Almanac." She was a recipient of the Chad Walsh Poetry Prize from the Beloit Poetry Journal, and her work has been honored with the Linda Julian Essay Award as well as the Sue Lile Inman Fiction Prize, both from the Emrys Foundation. Her work has appeared in Motionpoems Season 6. Jessica currently lives in Japan with her husband and sons.