Source: Viking
Hardcover, 56 pgs
I am an Amazon Affiliate
Ella by Mallory Kasdan, illustrated by Marcos Chin, is a cute story about a six-year-old girl who lives in a hip hotel and who has a male nanny.  Ella is precocious and smart, but she's also curious and mischievous.  She's clearly a handful for her male nanny, and I don't think that would be any different for any other nanny.  Kasdan packs in a lot of information in short lines and images, with Ella engaged in recycling and using technology on a regular basis, but she also loves to jam and create music.  Chin's images are alive with character and musicality through his use of color and shape.  The book is visually and verbally engaging, and what's best is that the words used throughout the book are easy to follow for readers who are just learning words by sight and reading with their parents.
Kasdan's story may seem a little fanciful, especially as Ella does things that many 6 year olds wouldn't be able to do or even be allowed to do.  To think that she wouldn't is false, however, given that children are inquisitive and adventurous, willing to go with the flow and try anything they find interesting.  As long as kids are engaged, they are all about the task at hand and even tasks that are not necessarily for them.
Ella by Mallory Kasdan, illustrated by Marcos Chin, is a fun read for little girls that have big dreams, and I hope that there are more books on the horizon with this quirky, fun, and intelligent little girl.  A lot of what goes on and the characters she meets are more than their appearances convey, and that's a great lesson for kids to learn.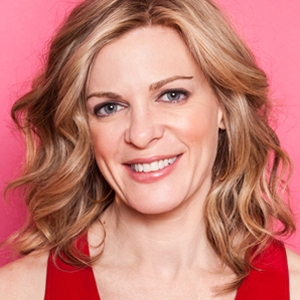 About the Author:
Mallory Kasdan is the author of ELLA, which will be published by Viking Children's Books in January of 2015. The grooviest six year old since Eloise ruled The Plaza in the 1950's, ELLA lives at The Local Hotel with her Manny, her pets and her scooter.  She is artsy, of course.  
Mallory is also a professional voice actor for television and radio, represented by Don Buchwald and Associates.  She writes essays about parenting and has produced arts & culture pieces for public radio. Once upon a time Mallory was a book publicist and accompanied RuPaul on a 5-city book tour. Mallory lives in Brooklyn with her family, not in a hotel and with no room service to speak of.  
About the Illustrator:
Marcos Chin is an illustrator living in Brooklyn. His drawings have appeared inmagazines, book covers, and advertisements in the USA and around the world. Whenever possible he tries to sneak his two dogs, Shalby and Rita, into his drawings. Marcos teaches illustration at the School of Visual Arts in New York. Visit his website.