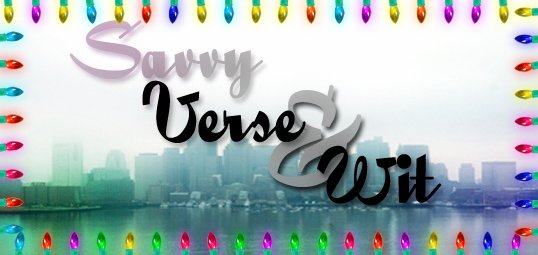 Hello everyone! The holidays are nearly here, but I have a treat for you! If you haven't liked the Savvy Verse & Wit Facebook page yet, go do it now.
Beginning Dec. 12 (sometime this afternoon the first pick will be revealed), I'll reveal one of the books on my Best of 2014 book list, through Dec. 24.
That's one book from the list per day, with a tidbit about why I loved the book and a link to where you can buy it.
Today, I wanted to talk about those authors we love so much that we buy their books automatically no matter what the subject.  I used to have just a few of those authors, but my list is now growing!  I thought today would be a good day to share not only the older ones on the list, but also the newer ones that have joined the ranks.
My previous list:
Anne Rice
My additions to the list:
I find it interesting that there are many more female authors being added to my auto-buy list. 
I'm not really sure why so many great female authors are being added to my auto-buy list these days.  It isn't that I haven't read some great male authors, but perhaps I need to read more of them to get a true sense of their work and whether I want to buy it automatically no matter the subject.
Do you have auto-buy authors? Who are they?  What attracts you to their work?
Don't forget to like the Savvy Verse & Wit Facebook page to find out over the next 12 days which books made the 2014 Best list.