Mailbox Monday (click the icon to check out the new blog) has gone on tour since Marcia at To Be Continued, formerly The Printed Page passed the torch.  July's host is Book Obsessed.
The meme allows bloggers to share what books they receive in the mail or through other means over the past week.
Just be warned that these posts can increase your TBR piles and wish lists.
Here's what I received: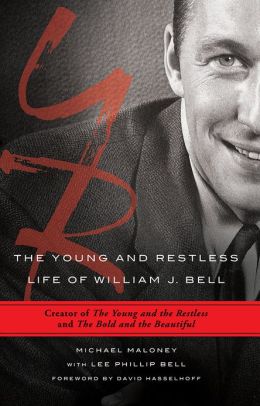 1.  The Young and Restless Life of William J. Bell: Creator of The Young and the Restless and The Bold and the Beautiful by Michael Maloney and Lee Phillip Bell, which I bought.
For the first time fans will be able to discover the true stories behind the creation and growth of the most popular and iconic soap operas of all time, and they'll learn about the man behind their favorite storylines. Filled with dramatic turns, dangerous risks, and an overall devotion to bringing life to the show, this biography will offer fans a backstage pass to the fascinating world of soaps!

Bill Bell worked from a love of his characters and his family, and was never afraid to fight for what he knew to be important to both. For any fans of Bill's shows or anyone working on creating dramas, this is an unprecedented look into the life of one of the men who did it best.
2.  Black Aperture by Matt Rasmussen, which I received as a member of the Academy of American Poets, and the book won the Walt Whitman Award.

In his moving debut collection, Matt Rasmussen faces the tragedy of his brother's suicide, refusing to focus on the expected pathos, blurring the edge between grief and humor. In Outgoing, the speaker erases his brother's answering machine message to save his family from "the shame of dead you / answering calls." In other poems, once-ordinary objects become dreamlike. A buried light bulb blooms downward, a "flower / of smoldering filaments". A refrigerator holds an evening landscape, a "tinfoil lake", "vegetables / dying in the crisper". Destructive and redemptive, Black Aperture opens to the complicated entanglements of mourning: damage and healing, sorrow and laughter, and torment balanced with moments of relief.
What did you receive?