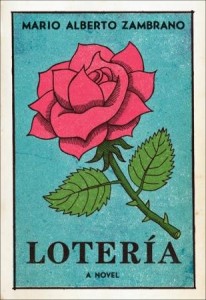 Source: TLC Book Tours and Harper
Hardcover, 288 pages
I am an Amazon Affiliate
Lotería by Mario Alberto Zambrano is an imaginative coming-of-age story for eleven-year-old Luz Castillo that uses the cards from a Mexican game that resembles American bingo.  Each card can be covered in the game once the riddle is called and the players know what card it is based on the riddle, and each card is placed in a tablas in any order or in a standard order.  Like the game, Luz unwinds her memories just before a tragic event lands her in a center and her father arrested.  As she turns the cards over, a memory is triggered, and she writes it down in her journal at the behest of her auntie Tencha.  Like any child traumatized by a startling event, Luz's memories do not follow any kind of straightforward timeline, but they do reveal a great deal about her family's immigration, ties to Mexico, and adjustment in America.
"And because quiero can mean either want or love, I asked if it meant "I want you" or "I love you."  Come here, because I love you,or, come here, because I want you? If you were saying to someone, come to me, then the person you loved wasn't there, and if you had to tell someone to come to you then maybe he didn't love you.  And to want someone to come to you is like an order.  If you have to order someone to come to you, how much love is in that anyway?"  (page 13 ARC)
Like the journal entries, Luz's family life is complex and multilayered with her older sister, Estrella, having been born in Mexico and knowing to smoothly speak Spanish, while Luz is a natural born American who is self-conscious about speaking Spanish aloud even though she knows what those around her say.  While there are moments in this novel when Luz has more adult thoughts, the experiences she has at home with her parents always fighting and her cousins taking advantage of her youth when she visits in Mexico, it is clear that she is mature beyond her years and has given a great deal of thought to her life experiences.
Peppering the story with Spanish words, the meaning of which can be mostly gleaned from the context of the story, Zambrano has crafted a puzzle that will spur readers to keep reading and take the journey with Luz as she uncovers the memories she's tried to forget about her family.  While Luz has grown up in a typically male-oriented household, it is clear that America has had an influence on the family as her mother takes a job outside the home and never cowers behind her skirts when her husband is out of control with drink.  Despite the hardships, Luz has faced, she still remains optimistic and open to the possibilities of a better life, as she speaks to God in her journal entries about her past and her own confusion and feelings.
Lotería by Mario Alberto Zambrano is well-crafted, stunning, and highly recommended.  It brings to light the horrors of familial dysfunction, abuse, and general family discord through the eyes of a mature child, who strives to cope with it all in the best way possible.  Not only does it highlight the transition of a family from life in Mexico to one in America — with its opportunities and disappointments — but it also examines the dichotomy of family relationships that produce both love and hate.  Zambrano is an author to watch for.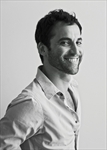 About the Author:
Mario Alberto Zambrano was a Riggio Honors Fellow at the New School and recently completed his MFA at the Iowa Writers' Workshop as an Iowa Arts Fellow. He is a recipient of the John C. Schupes Fellowship for Excellence in Fiction. Lotería is his first novel.
Find out more about Mario at his Website and connect with him on Facebook.
This is my 46th book for the 2013 New Authors Challenge.