May 5, 2016 Leave a Comment
Source: NetGalley
Paperback, 60 pgs.
I am an Amazon Affiliate
Straight James/Gay James by James Franco is a chapbook of poems, though many of these read like notes left on napkins and goofy missives that would be in a diary, never to see the light of day.  Initially, the collection seems to start off with an examination of isolation and being different in poems like "Dumbo" and "Mask," exploring the struggle to fit into the boxes we see around us.
Dumbo

Dumb is me,
As a young elephant I was shy,
From too much attention,
So, speak I didn't.

A young animal:
At age thirteen, life plunked
Me down in junior high,
Like Dumbo in the circus.

As I grew,
Isolation followed me
And the only recourse
Was to drink hard with the clowns.

Pink elephants
Paraded and sloshed
Through my youth
Until I became a sinister clown,

With a smile painted
So thick
I looked mad-happy, always.
And I never flew, 

I never flew.
Evoking a pop culture icon from childhood — Dumbo from Disney — readers will be drawn into the comparison, showing a poetic sophistication and a knowledge of how poetic devices can be used. As an actor and a director, the choice is not unexpected. In "Mask," he dons a persona, one that earns him money, and it is this persona that he has a love-dislike relationship with. It is not that he dislikes the persona, but the fact that it is so loved by the media and even fans — those who pay him, providing him with the money he uses to make art. It is this art that he pushes through the envelop of preconceptions and those categories that he sought to fit into in the first poem of the collection.
I want to stop here for a moment. Anna pointed me to this article in The Washington Post, which asks if it is "possible to be fair if we simply, irrationally just don't like" a certain actor? In my case, this is James Franco. I don't dislike him per se, but I don't really like him either. Perhaps I don't understand his art or his humor, but for a poetry reviewer, it's hard to set that aside when his poetry is another form of art.
With that being said, a lot of this collection is inconsistent, reads like nearly stream-of-consciousness scribbling, and in some cases, it is the ravings of a drugged out person (or so it seems). He's trying to be avant-garde, at least that's what it seems like. Some of this is even merely backstage commentary.
The title poem, "Straight James/Gay James," is an exercise in the ridiculous, in which his sexuality is not really explored, but skirted, and his main focus seems to be how much he loves himself. Straight James/Gay James by James Franco is an oddity that might have needed more editing and/or focus.
RATING: Epitaph
About the Author:
James Franco is an American actor, film director, screenwriter, film producer, author, and painter. He began acting during the late 1990s, appearing on the short-lived television series Freaks and Geeks and starring in several teen films. In 2001 he played the title role in Mark Rydell's television biographical film James Dean, which earned him a Golden Globe for Best Actor in a Miniseries or Television Film.
May 4, 2016 2 Comments
Source: LibraryThing Early Reviews and TLC Book Tours
Paperback, 336 pgs.
I am am Amazon Affiliate
The Girl from the Paradise Ballroom by Alison Love begins before the British become embroiled in war again, at a time when a dancing, music, and art are in full swing.  Hitler is making his moves, and as many foreigners have moved to Britain, they fear becoming targets because of the Fascist's moves.  In particular, an Italian community, which applauds Mussolini's focus on making the fatherland great again, has growing concerns that they too will be swept up in the persecutions/internments of foreigners.
"Antonio stood at the bedroom window.  The June morning was mild, almost milky.  It seemed to him that if he stayed perfectly silent, perfectly still, they would pass the house and leave him be.  And yet he knew that they would not.  At any moment — they would knock on the door.  The knock would be loud and hollow: a drumbeat, a summons.  There would be no anger in it, no private hatred.  The men were just doing their job, that's all." (pg. 3 ARC)
Antonio and Olivia meet under less-than-ideal circumstances at the Paradise Ballroom, and despite the instant disgust, something simmers beneath he surface for both of them.  In chapters that alternate between their stories from 1937 to 1947, Love weaves a tale of forbidden love, clashing cultures, and the pressures of war.  Antonio is pressured by his brother, Valentino, to join the Fascists, but he does not believe in their cause, and even though he has an arranged marriage, he wants to provide for his wife on his own through his talents.  Olivia is making her way in the world with the talents she has, dancing the tango, but even as she makes some ill-advised choices, she continues onward through the loneliness and pain.
When war is clearly coming, Olivia marries a bohemian Englishman, Bernard, who soon becomes Antonio's patron, helping him find a musical tutor and gigs in London.  Bernard continues to be consumed with his work with refugees from the countries conquered by Hitler, and his wife is left to fend for herself much of the time.  Her passionate nature cannot be denied for long, and the outbreak of war is the only thing that can suppress it.  Love has created two characters driven by their passion for artistry, but each is confined by different circumstances — a strict moral culture and a fear of loss.
The Girl from the Paradise Ballroom by Alison Love is more than a love story between two or even four characters, it is a look at how fear can cause even the most rational of us to employ terrible tactics to make ourselves feel safe.  Despite a slow build, Love has created a memorable family in the Trombettas, and their struggles become emotional for the reader. 
RATING: Quatrain
GIVEAWAY: To Enter leave a comment with email address about why you want to read this book.  Open to U.S./Canada readers ages 18+
Deadline is May 11, 2016.
About the Author:
Alison Love is a novelist and short story writer. Her debut novel, Mallingford, published in the UK and Germany, was described in The Times as 'the kind of book that reminds one why people still like reading novels', while her second, Serafina, is set amidst the political intrigues of 13th century Amalfi. Her latest novel, The Girl from the Paradise Ballroom, has been published in the UK, the USA and Germany (as Das Lied, das uns trägt). Alison's short stories have appeared in several magazines and anthologies, and her story Sophie stops the clock was shortlisted for the Bristol Short Story Prize in 2013.
May 3, 2016 11 Comments
Source: Purchased
Hardcover, 264 pgs.
I am an Amazon Affiliate
This Is the Story of You by Beth Kephart has the slow build-up of a weather front across thousands of miles of ocean, and when it hits, you are still unprepared because you're in denial that you'll be blown away and that your life could be upended by one wisp of wind, let alone a hurricane.  Invincibility is something many of us have in common at one point or another in our lives, whether it is in our teen years or later in life.  Eventually, that illusion is shattered — by a death in the family, a near miss, an unexpected circumstance.
Mira Banul and her friends are from those families that live on Haven year-round, and they are not like the tourists who visit for the beach and sun in the summer months.  Although their livelihoods can be dependent upon those summer tourists, their lives are more than just them.  Mira is an observer, while her friends Deni and Eva are the fixer and optimist, respectively.  Their personalities are big on the page as Kephart fully fleshes out these young ladies in description and in terms of their passions and quirks.  Mira and her skates, Deni and her aviators ("walked around with two pools of reflected sky on her head"), and Eva and her stories about lost civilizations.
"'Weather's bigger than the rest of us.'
'I wanted to stop it.'
'No, Deni.  All of us. None of us could stop it.'" (pg. 145)
As graduation nears for these ladies, it is hard for them to see past the current moment or the current projects.  When Shift comes to town and breaks up their merry threesome, Mira and Deni are left wondering what the draw is to this mysterious boy who comes to Haven in the middle of the school year.  Has Eva allowed herself to fall head-over-heels as she has done in the past, or is she merely being overly generous to the new kid in town?  Deni wants to protect her, Mira wants to see how it all shakes out.  In the background another storm is brewing, as nature decides its time to shake the trees.
If you've read other books by Kephart, you'll see the birds in the trees and skies, and you may even perceive a nod to her previous work (at least, I thought of the one where the Schuylkill River is personified when Mira and her classmates talk about their Project Flows — or perhaps I read too many Kephart books, though I doubt that).  Her prose is poetic and requires attention, but it is worth the extra time, falling into the worlds she creates and the realistic characters she crafts, though I suspect they guide her hand.
This Is the Story of You by Beth Kephart will astonish you with the resilience of young people, their drive to make things right, and their ability to withstand more than expected, but it is in the final pages that the true mystery is resolved.  I will say this, I'm not often surprised by book endings or mysteries, but Kephart exceeded my detective skills for the first time in a long while.  (I had suspicions, but not a fully formed conclusion.)  Readers who love to immerse themselves in realistic places and explore humanity won't be disappointed.  Kephart is a talent at creating places that come alive and characters that grab hold of us emotionally.
**You've probably already suspected this is a contender for the best of 2016 list at the end of the year!**
RATING: Cinquain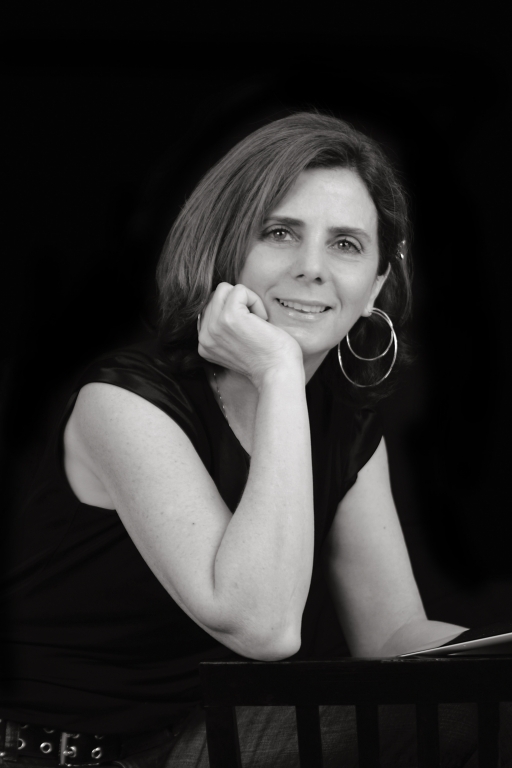 About the Author:
Following the publication of five memoirs and FLOW, the autobiography of Philadelphia's Schuylkill River, I've had the great pleasure of turning my attention to young adult fiction. UNDERCOVER and HOUSE OF DANCE were both named a best of the year by Kirkus and Bank Street. NOTHING BUT GHOSTS, A HEART IS NOT A SIZE, and DANGEROUS NEIGHBORS were critically acclaimed. In October YOU ARE MY ONLY will be released by Egmont USA. Next summer, Philomel will release SMALL DAMAGES. I am at work on a prequel to DANGEROUS NEIGHBORS, a novel for adults, and a memoir about teaching.
Other Books Reviewed:
May 2, 2016 Leave a Comment
Review by H. C. Newton at The Irresponsible Reader Rating: ★ There's a stereotype about Oscar-bait movies the come out late in the year, super-serious movies with super-serious actors about families in crisis, social unrest, a woman standing on her own, and so on. Nothing anyone really wants to see, but we all take it […]