August 1, 2015 Leave a Comment
Welcome to the 316th Virtual Poetry Circle!
Remember, this is just for fun and is not meant to be stressful.
Keep in mind what Molly Peacock's book suggested.
Look at a line, a stanza, sentences, and images; describe what you like or don't like; and offer an opinion. If you missed my review of her book, check it out here.
Today's poem is from "Georgia Me:"
Her poem "Full Body Potential"
What do you think?
July 31, 2015 6 Comments
Source: Sterling Children's Books
Hardcover, 24 pgs.
I am an Amazon Affiliate
Animal Gas: A Farty Farce by Bryan Ballinger is a children's book full of smelly farts, which came with a whoopie cushion that has provided hours of fun for a certain little girl in my house.  All young kids and even adults find farts funny — not so much the smell as the noise.  Why bodily functions amuse us is anyone's guess, but they do.  Ballinger has some fun illustrations of animals who perceive their farts to be the best smelling from cakes to flowers to waffles.  These animals happily fart and other animals come along to tell them what their farts really smell like.  Written in rhyming verse, this book easily captures young readers' attentions.  Even adults will find themselves chuckling at these farting animals and their antics, particularly that of the goat.
Animal Gas: A Farty Farce by Bryan Ballinger is a fun read for kids and their parents, including when the whoopie cushion is involved and kids want to re-enact the book.  My daughter loves this book so much, I think we've read it more than 10 times already.
About the Author:
Bryan Ballinger illustrated a number of children's books, including books for Scholastic, McGraw/Hill, Running Press Kids, and HarperCollins.
Bryan has also self published a number of books that are available from his website.  You can check out a preview of Animal Gas.  And it's available in Scratch-and-Sniff.
July 30, 2015 4 Comments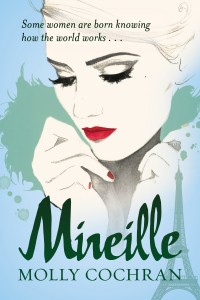 Source: TLC Book Tours
Paperback, 619 pgs
I am an Amazon Affiliate
Mireille by Molly Cochran is a sweeping novel that takes place near the end of WWII through the 1960s, and the title character is forced from her home at the same time she is forced to realize that her life must become an illusion in order for her to survive.  Mireille is an unusual beauty who finds herself caught in the web of her own lies later in life, and while she's desperate to escape, she's also careful to protect her family from harm, even if that means paying a heavy price.  Following the end of WWII, she makes the trek on foot to Paris and finds herself in even worse health and shape than when she ran from her home.  She learns quickly that kindness is hard to come by and that the only way she can provide for herself and survive is the become the best prostitute in all of Paris.
Cochran has dove deep into the world of Paris escorts, and the depravity Mireille finds there is something that she can only deal with by severing her actions from her true 17-year-old self.  She soon meets Oliver Jordan, a famous movie producer from Hollywood, but he's darker than she ever could imagine.  He will remind readers of the Marquis de Sade driven by his baser instincts and clearly someone who knows nothing about love or emotional attachment.  He only understands manipulation, physical release, and ownership.
Mireille by Molly Cochran is a page turner that is neatly wrapped up by the end of the novel, and as long as readers can ignore the historical issues — such as actresses unable to earn a great deal because they were owned by their respective studios at the time in the novel and Mireille's apparent wealth — the book will take them on a dark journey that will leave their stomachs turning.  However, as a book about perseverance, Mireille does have a will that will rival many — as she strives onward even in the most dire circumstances.  A solid read full of sex, profane events, and more.
***My apologies to Molly Cochran and TLC Book Tours for failing to review this in June.***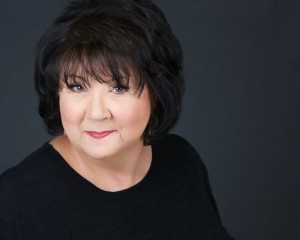 About the Author:
Molly Cochran is the author of more than twenty novels and nonfiction books, including the New York Times bestseller Grandmaster, The Forever King, The Broken Sword, and The Temple Dogs, all cowritten with Warren Murphy. She is also the author of The Third Magic, and she cowrote the nonfiction bestseller Dressing Thin with Dale Goday. Cochran has received numerous awards, including the Mystery Writers of America's Edgar Award, the Romance Writers of America's "Best Thriller" award, and an "Outstanding" classification by the New York Public Library. Recently she published a series of young adult novels, Legacy, Poison, and Seduction, and two novellas, Wishes and Revels. Legacy won a 2013 Westchester Fiction Award.
July 29, 2015 6 Comments
Source: the author Paperback, 378 pgs I am an Amazon Affiliate Mistaking Her Character by Maria Grace is a phenomenal Pride & Prejudice rendering, and this series is shaping up to be one of the best in the market.  Grace has a firm grasp of Jane Austen's characters, but she also is not afraid to […]